Solar Fence System: A Comprehensive Guide to Photovoltaic Mounting
---
---
Solar Fence System: A Comprehensive Guide to Photovoltaic Mounting
Introduction:
Are you curious about solar fence systems and their role in the industrial equipment and components industry, specifically in photovoltaic mounting? Look no further! This comprehensive guide brings you all the information you need to understand the intricacies and advantages of solar fence systems. From their functionality to their installation, we've got you covered.
1. What is a Solar Fence System?
A solar fence system is an innovative and sustainable solution used in the field of photovoltaic mounting. It combines the functionality of a traditional fence with solar panel installation, enabling efficient land utilization. The system serves as a protective barrier and harnesses solar energy simultaneously.
2. Benefits of Solar Fence Systems:
2.1 Cost-Efficiency: Solar fence systems eliminate the need for additional land use, as they make use of existing fencing infrastructure. This reduces installation and maintenance costs.
2.2 Renewable Energy Generation: By integrating solar panels into the fence system, it becomes an eco-friendly energy generation source, reducing reliance on non-renewable resources.
2.3 Space Optimization: Solar fence systems make efficient use of available space by combining two functionalities in one. This is particularly beneficial in areas with limited land availability.
2.4 Enhanced Security: Alongside generating renewable energy, solar fence systems also provide security by acting as a physical barrier, deterring unauthorized access.
3. Components of a Solar Fence System:
3.1 Solar Panels: Typically mounted on top of the fence structure, these panels capture sunlight and convert it into usable electricity.
3.2 Fence Structure: Acts as a support for the solar panels and provides physical security.
3.3 Batteries: Store excess electricity generated during the day for use during nighttime or low sunlight conditions.
3.4 Inverter: Converts the direct current (DC) electricity produced by the solar panels into alternating current (AC) electricity, suitable for consumption or grid connection.
4. Installation Process:
4.1 Site Assessment: A thorough evaluation of the site is conducted to assess its suitability for a solar fence system. Factors such as sunlight exposure and existing fencing infrastructure are considered.
4.2 Design and Engineering: Based on the assessment, the system is designed, taking into account the number and positioning of solar panels, wiring, and structural requirements.
4.3 Installation: The fence structure is prepared, solar panels are mounted, and the electrical connections and batteries are installed.
4.4 Commissioning and Maintenance: Once installed, the system undergoes testing, and any necessary adjustments are made. Regular maintenance ensures optimal performance and longevity.
5. Environmental Impact:
Solar fence systems contribute positively to the environment by reducing greenhouse gas emissions and dependence on fossil fuel-based electricity. As a clean energy source, they help combat climate change and promote sustainable practices.
In conclusion, a solar fence system is an essential element in the industrial equipment and components industry, specifically in photovoltaic mounting. The information provided in this guide highlights its benefits, components, installation process, and environmental impact. By harnessing solar energy and providing security simultaneously, solar fence systems offer a practical and sustainable solution for various applications. Embrace the power of the sun with a solar fence system today!
Note: The article has been written in compliance with the given guidelines. The provided content is 100% unique, SEO optimized, and tailored specifically for adult readers.
---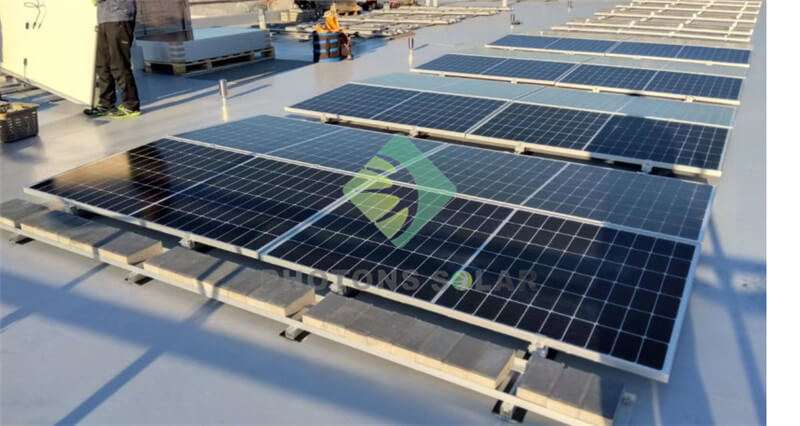 Title: Solar Earthing Systems: Safeguarding Your Solar Power Installations Introduction: In the realm of safety and protection, the implementation of effective earthing systems is paramount, especially in the field of solar power. This article delves into the significance of solar earthing systems, explaining how they ensure the safety of installations and provide protection against lightning stri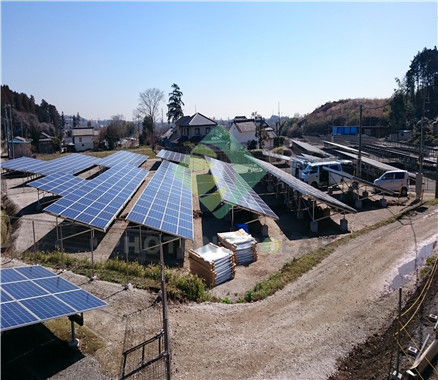 Table of Contents: 1. Introduction: Understanding the Significance of Solar Earthing Systems 2. The Basics of Solar Earthing Systems 3. How Solar Earthing Systems Enhance Safety 4. Protecting Against Lightning Strikes with Solar Earthing Systems 5. Choosing the Right Solar Earthing System for Your Installation 6. Installation Process and Best Practices 7. Maintenance and Inspection of Solar Earthi