The Benefits of Installing a Solar Fence System for Your Industrial Equipment
---
---
Table of Contents:
1. Introduction: The Growing Need for Solar Fence Systems
2. Enhanced Security for Industrial Equipment
3. Cost Savings with Solar Fence Systems
4. Environmental Benefits and Sustainability
5. Easy Installation and Maintenance
6. Frequently Asked Questions (FAQs)
7. Conclusion
1. Introduction: The Growing Need for Solar Fence Systems
Addressing the challenges of securing and powering industrial equipment

Securing industrial equipment against theft and vandalism while ensuring its continuous power supply is crucial for the smooth operation of any industrial facility. With the rising concerns over energy costs and environmental impact, businesses are seeking sustainable and cost-effective solutions. This article explores the benefits of installing a solar fence system for industrial equipment, which combines security measures with renewable energy generation.
2. Enhanced Security for Industrial Equipment
Protecting your valuable assets through advanced security features

Installing a solar fence system provides a comprehensive security solution for industrial equipment. The system incorporates robust fencing materials, integrated alarm systems, and surveillance cameras to deter potential intruders. With the ability to detect and report unauthorized access in real-time, it offers improved security measures compared to traditional fences.
2.1 Advanced Alarm Systems

Solar fence systems feature advanced alarm systems that activate when there is an attempt to breach the perimeter. These alarms can be customized to trigger audible alerts, send notifications to security personnel, or integrate with existing security systems. This ensures quick response times and minimizes the risk of theft or damage to valuable industrial equipment.
2.2 Surveillance Cameras

Integrated surveillance cameras play a crucial role in monitoring the perimeter of industrial facilities. Solar fence systems often incorporate high-definition cameras with night vision capabilities, providing round-the-clock surveillance. These cameras provide visual evidence in case of any security incidents and assist in identifying potential threats.
3. Cost Savings with Solar Fence Systems
Harnessing solar energy and reducing operational expenses

One of the significant advantages of installing a solar fence system is the potential for cost savings. By utilizing solar energy, businesses can reduce their reliance on costly grid power and offset electricity expenses.
3.1 Reduced Electricity Bills

Traditional industrial equipment often requires a significant amount of electricity to operate, resulting in substantial electricity bills. By integrating solar panels into the fence system, businesses can generate electricity on-site, reducing their dependence on grid power and lowering monthly expenses.
3.2 Government Incentives

Many governments offer incentives and tax benefits for businesses that adopt renewable energy sources. Installing a solar fence system may make your industrial facility eligible for such programs, further reducing the cost of implementation.
4. Environmental Benefits and Sustainability
Contributing to a greener future and sustainable operations

Incorporating a solar fence system aligns with corporate sustainability and environmental goals. By reducing reliance on fossil fuels and reducing carbon emissions, businesses can contribute to a greener future and enhance their reputation as environmentally responsible organizations.
4.1 Renewable Energy Generation

Solar fence systems generate clean and renewable energy by harnessing the power of the sun. This reduces the carbon footprint associated with traditional energy sources and helps combat climate change.
4.2 Reduced CO2 Emissions

By relying on solar energy, businesses can significantly reduce their greenhouse gas emissions. This contributes to cleaner air and a healthier environment for the surrounding community.
5. Easy Installation and Maintenance
Streamlined installation process and minimal maintenance requirements

Implementing a solar fence system for your industrial equipment is a straightforward process that requires minimal disruption to your operations. Additionally, these systems have low maintenance requirements, ensuring long-term reliability and hassle-free operation.
5.1 Simple Installation

Solar fence systems are designed for easy installation, with components that can be tailored to the specific requirements of your industrial facility. Experienced professionals can efficiently install the system, ensuring minimal downtime.
5.2 Low Maintenance

Once installed, solar fence systems require minimal maintenance. Routine inspections and cleaning of solar panels are typically sufficient to ensure optimal performance. This reduces the need for regular maintenance and associated costs.
6. Frequently Asked Questions (FAQs)
Here are some commonly asked questions about solar fence systems for industrial equipment:
Q1: How does a solar fence system generate electricity?
A: Solar fence systems harness sunlight through the integration of solar panels. The panels convert sunlight into electricity through a process called photovoltaic conversion, providing power for the industrial equipment.
Q2: Can a solar fence system power all types of industrial equipment?
A: Solar fence systems can power various types of industrial equipment, such as lighting systems, surveillance cameras, and small machinery. The power requirements of the equipment should be considered during the design and installation process.
Q3: Are solar fence systems reliable in all weather conditions?
A: Solar fence systems are designed to withstand various weather conditions, including rain, snow, and extreme temperatures. The system's performance may vary slightly during cloudy or overcast days, but it can still generate electricity.
Q4: Can a solar fence system be integrated with existing security systems?
A: Yes, solar fence systems can be seamlessly integrated with existing security systems. The alarm and surveillance features can be connected to the facility's centralized security control panel for efficient monitoring and response.
Q5: How long does it take to recoup the investment in a solar fence system?
A: The time it takes to recoup the investment in a solar fence system depends on various factors such as the size of the system, energy consumption, and local electricity rates. In many cases, businesses can recover their investment within a few years through energy savings.
7. Conclusion
Enhancing security, reducing costs, and embracing sustainability

Installing a solar fence system for your industrial equipment offers numerous benefits that go beyond traditional security measures. By combining advanced security features with renewable energy generation, businesses can enhance overall security, reduce operational costs, and contribute to a sustainable future. With easy installation and low maintenance requirements, solar fence systems are an effective and efficient solution for industrial facilities worldwide. Embrace the advantages of a solar fence system today and enjoy the peace of mind that comes with secure and sustainable operations.
---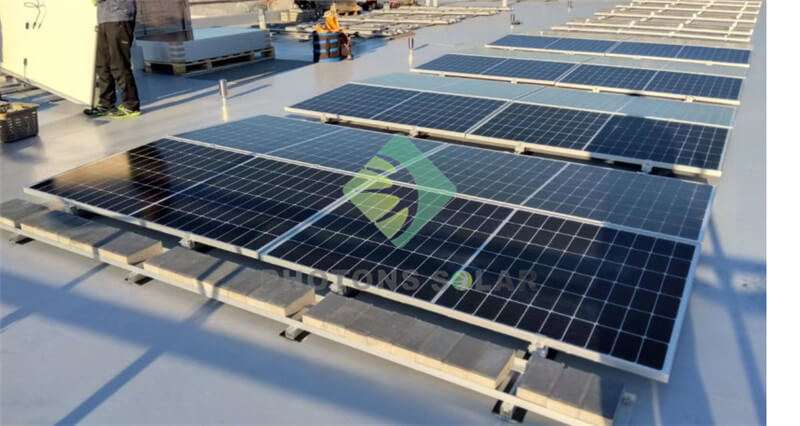 Title: Solar Earthing Systems: Safeguarding Your Solar Power Installations Introduction: In the realm of safety and protection, the implementation of effective earthing systems is paramount, especially in the field of solar power. This article delves into the significance of solar earthing systems, explaining how they ensure the safety of installations and provide protection against lightning stri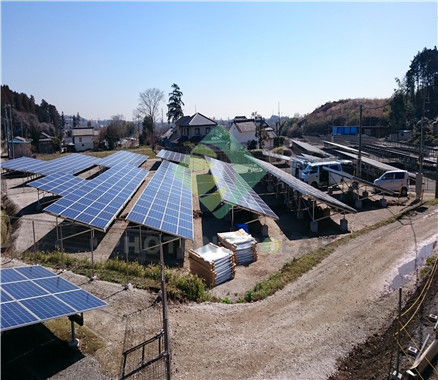 Table of Contents: 1. Introduction: Understanding the Significance of Solar Earthing Systems 2. The Basics of Solar Earthing Systems 3. How Solar Earthing Systems Enhance Safety 4. Protecting Against Lightning Strikes with Solar Earthing Systems 5. Choosing the Right Solar Earthing System for Your Installation 6. Installation Process and Best Practices 7. Maintenance and Inspection of Solar Earthi