Description of N-type mounting rack
---
---
N-type mounting system is a structure for ground mount in which the front leg, rear leg, and diagonal bracing are N-shaped when seen from the side view.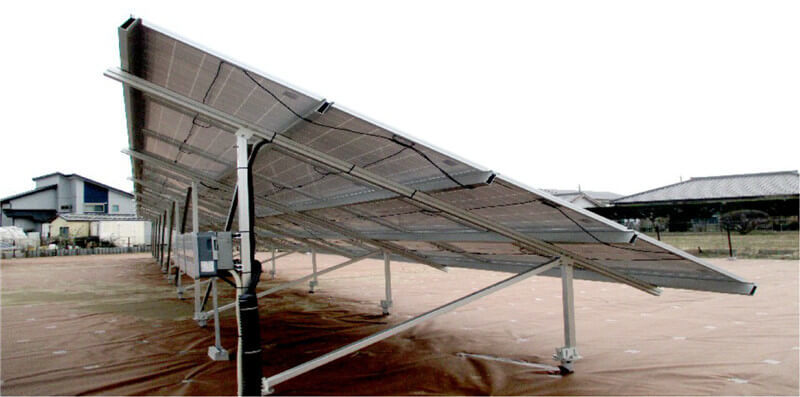 The detailed structure is:
(1) Connect one diagonal bracing with two legs to beam with a U-shaped connector.
(2) Fix the above finished component to ground screw with base fixing bracket.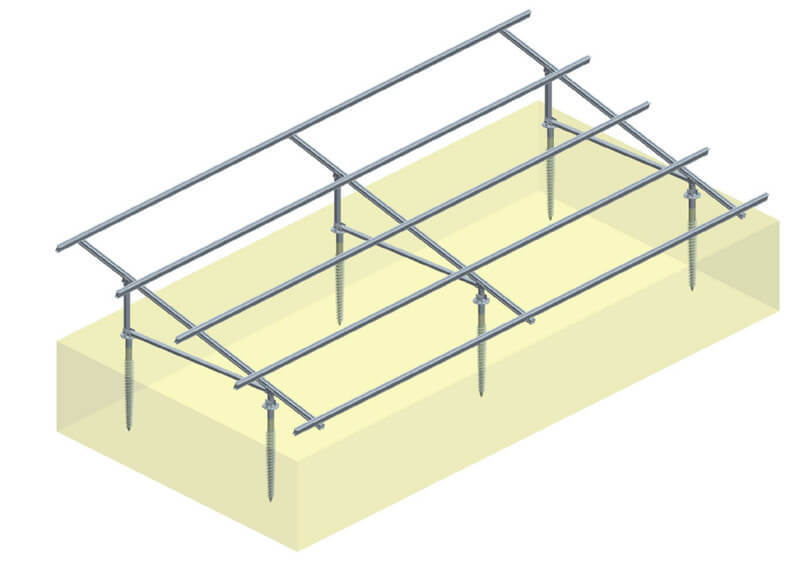 The N-type components are pre-assembled for better delivery and easy installation at site.
As shown below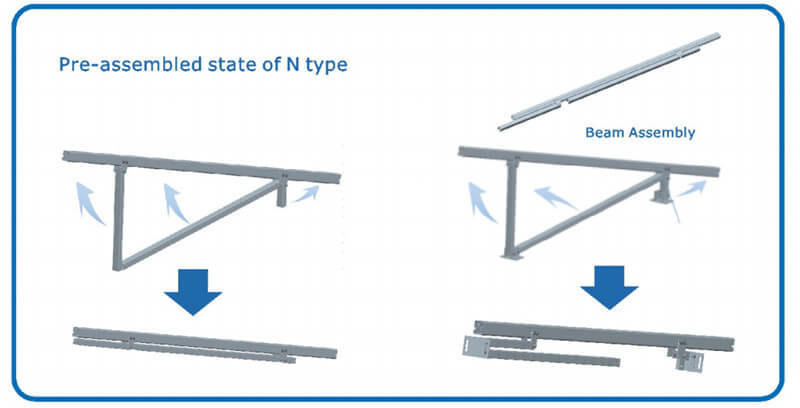 N-type racking system are widely used in solar plants. Not only because of the simple design, but also the stable strength . Since there is only one diagonal bracing for each column, the strength is higher than the frame without diagonal bracing, and its price is also very competitive.
Anodized (Average anodized film thickness >=12 um) AL6005-T5 material is the most commonly used material, Photons Solar designs and adopts special size and salt-resistant parts based on different project conditions. If the wind pressure resistance and snow resistance are excessive, the values can be increased by changing the dimensions of the parts.
---
structure for ground mount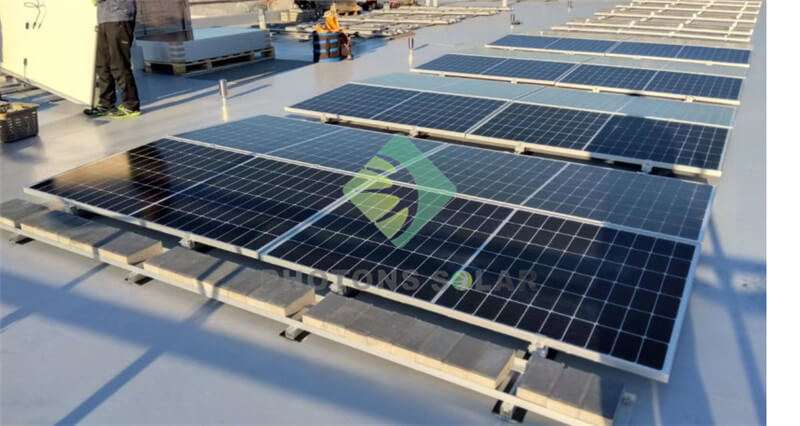 Title: Solar Earthing Systems: Safeguarding Your Solar Power Installations Introduction: In the realm of safety and protection, the implementation of effective earthing systems is paramount, especially in the field of solar power. This article delves into the significance of solar earthing systems, explaining how they ensure the safety of installations and provide protection against lightning stri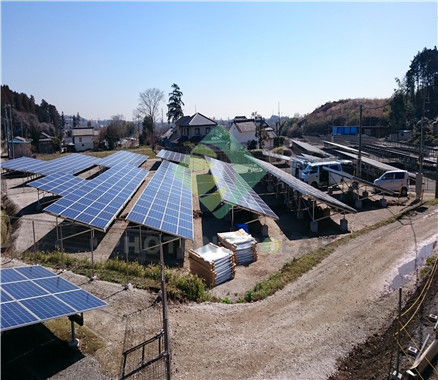 Table of Contents: 1. Introduction: Understanding the Significance of Solar Earthing Systems 2. The Basics of Solar Earthing Systems 3. How Solar Earthing Systems Enhance Safety 4. Protecting Against Lightning Strikes with Solar Earthing Systems 5. Choosing the Right Solar Earthing System for Your Installation 6. Installation Process and Best Practices 7. Maintenance and Inspection of Solar Earthi