Aluminum Mounting Clamps: Versatile Solutions for Renewable Energy Industries
---
---
Introduction:
Aluminum mounting clamps have become an essential component in the renewable energy industry, particularly in solar and other sustainable energy applications. These clamps provide a versatile and reliable solution for securely fastening solar panels, ensuring optimal performance and durability. In this article, we will explore the various uses and benefits of aluminum mounting clamps in the context of the metallurgy, minerals, and energy sector, focusing on solar and other renewable energy sources.
1. Enhancing Solar Panel Installations:
Solar energy is a rapidly growing industry, and the demand for efficient, cost-effective solar panel installations is increasing. Aluminum mounting clamps play a crucial role in this process, as they provide a secure and adjustable method for attaching solar panels to mounting structures. These clamps ensure the panels remain firmly in place, even in extreme weather conditions, thus maximizing energy production and longevity.
2. Compatibility with Diverse Mounting Systems:
Aluminum mounting clamps are designed to be compatible with various mounting systems, making them suitable for a wide range of applications. Whether it's rooftop solar installations, ground-mounted systems, or solar carports, these clamps can be customized to fit different mounting structures and configurations. Their adaptability ensures seamless integration and facilitates easier installation processes.
3. Durability and Corrosion Resistance:
One of the key advantages of aluminum mounting clamps is their exceptional durability and resistance to corrosion. The aluminum alloy used in these clamps offers excellent strength-to-weight ratio, ensuring long-lasting performance in outdoor environments. Additionally, the clamps are often treated with protective coatings to further enhance their corrosion resistance, making them ideal for renewable energy installations that require longevity and reliability.
4. Flexibility and Adjustability:
Aluminum mounting clamps are designed to accommodate various panel sizes and thicknesses, offering flexibility during installation. Their adjustable features allow for precise positioning and alignment of solar panels, ensuring optimal exposure to sunlight. This adaptability not only enhances energy generation but also simplifies maintenance and panel replacement.
5. Safety and Ease of Installation:
When it comes to renewable energy installations, safety is of paramount importance. Aluminum mounting clamps provide a secure and stable attachment method, minimizing the risk of panel displacement or damage. The ease of installation of these clamps further contributes to the overall safety and efficiency of the process. Their lightweight nature simplifies handling and reduces installation time, ultimately saving costs for the renewable energy industry.
Conclusion:
Aluminum mounting clamps play a vital role in the successful implementation of renewable energy projects, providing secure and adjustable solutions for solar and other sustainable energy applications. Their compatibility with diverse mounting systems, durability, flexibility, and ease of installation make them a preferred choice in the metallurgy, minerals, and energy sector. By utilizing these clamps, the renewable energy industry can harness the power of solar and other sustainable energy sources efficiently and effectively.
---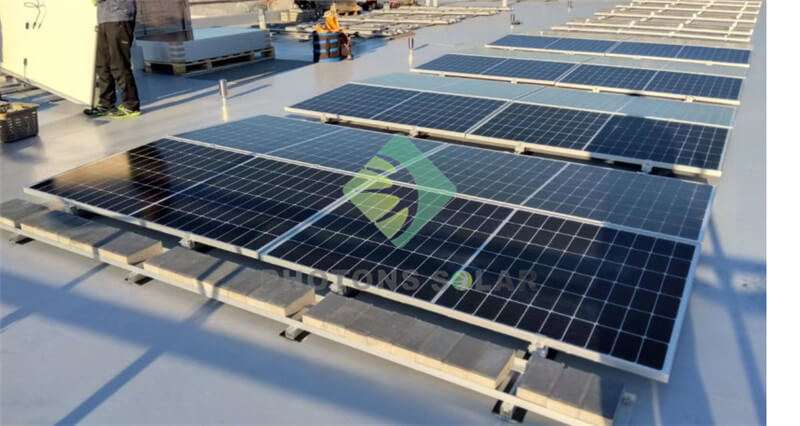 Table of Contents: 1. Introduction: Understanding the Significance of Solar Earthing Systems 2. The Basics of Solar Earthing Systems 3. How Solar Earthing Systems Enhance Safety 4. Protecting Against Lightning Strikes with Solar Earthing Systems 5. Choosing the Right Solar Earthing System for Your Installation 6. Installation Process and Best Practices 7. Maintenance and Inspection of Solar Earthi
Introduction: In the realm of safety and protection, particularly in the field of lightning protection systems, one indispensable component that ensures both security and prevention of electrical mishaps is the solar earthing system. This article sheds light on the significance of solar earthing systems, their operation, and their vital role in safeguarding against lightning strikes and electrical