Aluminum Mounting Clamps: Essential Accessories for Renewable Energy
---
---
Introduction:
As the world moves towards a greener future, the demand for renewable energy sources continues to rise. Solar power, in particular, has gained significant attention due to its sustainability and environmental benefits. One crucial aspect of solar panel installation is the use of high-quality aluminum mounting clamps. In this article, we will explore the significance of these clamps in the context of the metallurgy, minerals, and energy industry, specifically focusing on renewable energy sources.
1. Ensuring Secure Panel Installation:
Aluminum mounting clamps play a vital role in securing solar panels to various mounting structures such as rooftops, ground frames, or tracking systems. These clamps provide a sturdy grip, preventing panels from shifting or detaching during extreme weather conditions, including high winds, storms, or snowstorms. By maintaining the stability of the solar panels, aluminum mounting clamps ensure optimum energy production and minimize the risk of damage.
2. Compatibility and Versatility:
The metallurgy, minerals, and energy industry encompasses a wide range of renewable energy sources. Aluminum mounting clamps are designed to cater to the diverse needs of this industry. They are available in various sizes and configurations to accommodate different panel dimensions, frame types, and installation methods. Whether it's for fixed-tilt systems or solar tracking systems, these clamps offer flexibility and adaptability, making them an essential accessory for professionals in the sector.
3. Durability and Corrosion Resistance:
Considering the outdoor nature of renewable energy systems, it is crucial to use materials that can withstand harsh environmental conditions. Aluminum mounting clamps are highly durable and corrosion-resistant, ensuring long-lasting performance even in challenging environments. These clamps are typically made from high-quality aluminum alloys that offer excellent strength-to-weight ratio, resistance to rust, and protection against UV radiation. Their durability reduces maintenance requirements and enhances the lifespan of the entire solar energy system.
4. Installation Efficiency:
Efficiency is a key aspect of any renewable energy project. Aluminum mounting clamps contribute significantly to the efficient installation of solar panels and other renewable energy systems. The clamps are designed for quick and easy installation, allowing professionals to save time and effort during the setup process. Their user-friendly design and compatibility with standard tools enable seamless integration into the overall installation workflow.
5. Cost-Effectiveness:
In the competitive renewable energy industry, cost-effectiveness is crucial for businesses and consumers alike. Aluminum mounting clamps offer a cost-effective solution for solar panel installation. Their long-lasting performance, minimal maintenance requirements, and compatibility with various mounting structures make them a wise investment. Moreover, their lightweight nature reduces transportation costs and facilitates easier handling during installation.
Conclusion:
Aluminum mounting clamps are indispensable accessories in the metallurgy, minerals, and energy industry, particularly in the realm of renewable energy sources. By ensuring secure panel installation, offering compatibility and versatility, providing durability and corrosion resistance, enhancing installation efficiency, and promoting cost-effectiveness, these clamps contribute to the sustainable growth of the renewable energy sector. Professionals in the industry rely on these high-quality clamps to optimize the performance and reliability of solar panels and other renewable energy systems.
---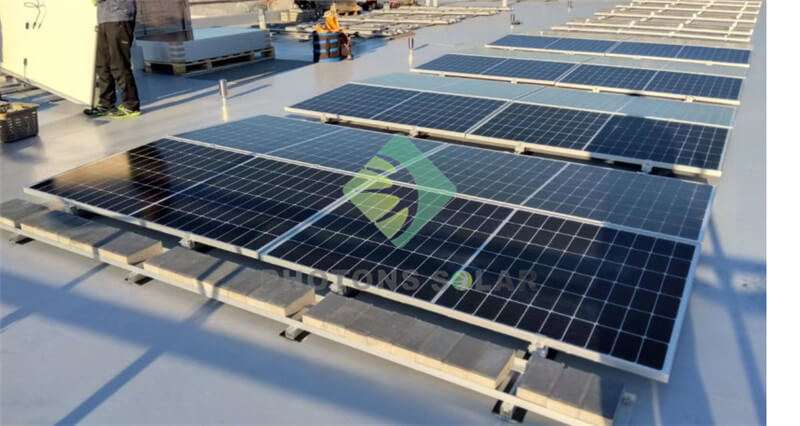 Title: Solar Earthing Systems: Safeguarding Your Solar Power Installations Introduction: In the realm of safety and protection, the implementation of effective earthing systems is paramount, especially in the field of solar power. This article delves into the significance of solar earthing systems, explaining how they ensure the safety of installations and provide protection against lightning stri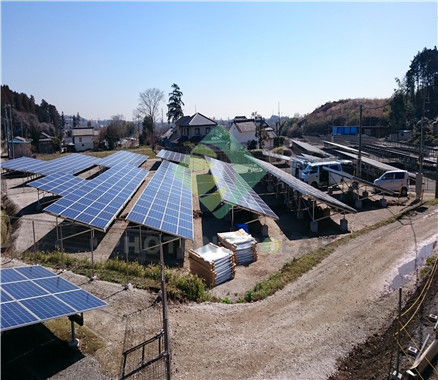 Table of Contents: 1. Introduction: Understanding the Significance of Solar Earthing Systems 2. The Basics of Solar Earthing Systems 3. How Solar Earthing Systems Enhance Safety 4. Protecting Against Lightning Strikes with Solar Earthing Systems 5. Choosing the Right Solar Earthing System for Your Installation 6. Installation Process and Best Practices 7. Maintenance and Inspection of Solar Earthi