Key Information about Aluminum Solar Carports
---
---
Introduction:
Aluminum solar carports have gained significant popularity in the industrial equipment and components industry, particularly in the field of fasteners and connectors for photovoltaic (PV) structures. In this article, we will explore the key aspects and benefits of aluminum solar carports, shedding light on their relevance and advantages in the market.
1. What are Aluminum Solar Carports?
Aluminum solar carports serve as sturdy structures that provide shade and protection for vehicles, while also integrating solar panels to harness solar energy. These structures are designed to support and hold solar panels securely, maximizing their exposure to sunlight and optimizing energy generation.
2. Advantages of Aluminum Solar Carports:
- Renewable Energy Generation: By combining solar panels with carports, these structures provide an excellent opportunity for generating renewable energy, reducing reliance on traditional power sources.
- Efficient Space Utilization: Aluminum solar carports make use of existing parking areas, effectively utilizing space that would otherwise be left unused.
- Vehicle Protection: These carports shield vehicles from various elements, such as harsh sunlight, rain, and snow, extending their lifespan and reducing maintenance costs.
- Reduced Environmental Impact: The integration of solar panels into carports promotes clean energy production, contributing to the global efforts for a greener and more sustainable future.
- Cost Savings: Generating solar energy can lead to reduced electricity bills, making aluminum solar carports a cost-effective solution in the long run.
3. Applications in the Industrial Equipment and Components Industry:
Aluminum solar carports find extensive applications in the field of fasteners and connectors for photovoltaic structures. They offer a reliable and durable solution for mounting solar panels, ensuring secure installations in various environments. Additionally, the lightweight nature of aluminum makes it an ideal material choice due to its corrosion resistance and ease of installation.
4. Installation and Maintenance:
Installing an aluminum solar carport requires professional expertise to ensure structural integrity and proper connection to the electrical grid, adhering to relevant safety standards. Regular maintenance, including panel cleaning and inspection of connections, is crucial to maximize energy production and extend the lifespan of the carport.
Conclusion:
Aluminum solar carports present a promising solution in the industrial equipment and components industry, specifically in the realm of photovoltaic structures. With their ability to generate renewable energy, provide vehicle protection, and contribute to a sustainable future, these carports have established themselves as a valuable asset in the market. Their efficient space utilization, cost savings, and application versatility make them an attractive choice for businesses and individuals looking to harness the benefits of clean energy while optimizing their parking areas.
---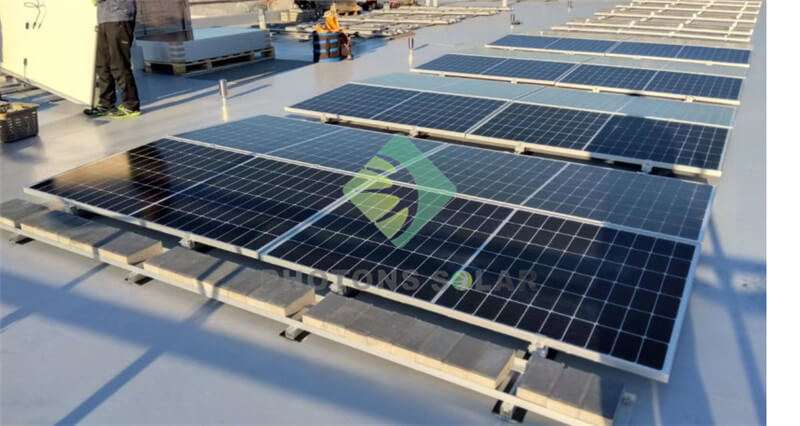 Table of Contents: 1. Introduction: Understanding the Significance of Solar Earthing Systems 2. The Basics of Solar Earthing Systems 3. How Solar Earthing Systems Enhance Safety 4. Protecting Against Lightning Strikes with Solar Earthing Systems 5. Choosing the Right Solar Earthing System for Your Installation 6. Installation Process and Best Practices 7. Maintenance and Inspection of Solar Earthi
Introduction: In the realm of safety and protection, particularly in the field of lightning protection systems, one indispensable component that ensures both security and prevention of electrical mishaps is the solar earthing system. This article sheds light on the significance of solar earthing systems, their operation, and their vital role in safeguarding against lightning strikes and electrical