Understanding Solar Roof Structures: A Complete Guide for Industrial Professionals
---
---
Solar energy has become an increasingly popular choice for industrial facilities, and one crucial aspect of harnessing this renewable resource is the solar roof structure. As a professional in the industrial equipment and components industry, specifically dealing with fasteners and connectors for photovoltaic (PV) supports, it is essential to have a comprehensive understanding of these structures. This guide aims to provide valuable insights into solar roof structures, their components, benefits, and their role in the renewable energy sector.
Components of Solar Roof Structures:
1. PV Modules: These are the main components that convert sunlight into electricity. They are typically made of silicon-based solar cells and are interconnected to form an array.
2. Mounting Systems: These systems secure the PV modules to the roof structure. Common types include ballasted systems, penetrating systems, and hybrid systems that combine both approaches.
3. Racking and Framing: Racking systems provide the structural support and framework for the PV modules. They ensure proper alignment, stability, and protection against environmental factors.
4. Fasteners and Connectors: As professionals in the fastener and connector industry, you play a crucial role in solar roof structures. These components, such as bolts, nuts, screws, and clamps, secure the racking systems and PV modules to the roof, ensuring stability and longevity.
Benefits of Solar Roof Structures:
1. Utilization of Unused Space: Solar roof structures transform idle roof areas into energy-generating assets. This enables industrial facilities to make the most of their available space while contributing to sustainability goals.
2. Cost Savings: Solar energy offers long-term cost savings for industrial facilities by reducing reliance on traditional energy sources. Solar roof structures maximize energy production, leading to potential financial benefits through reduced electricity bills and incentives such as feed-in tariffs.
3. Environmental Impact: By utilizing solar energy, industrial facilities can significantly reduce their carbon footprint. Solar roof structures contribute to clean energy generation, reducing greenhouse gas emissions and supporting a greener future.
The Role of Solar Roof Structures in the Renewable Energy Sector:
1. Expansion of Renewable Energy Capacity: Solar roof structures are essential in expanding the capacity of renewable energy sources. By utilizing rooftops for solar installations, industrial facilities can contribute to the overall growth of the renewable energy sector.
2. Integration with Smart Grids: Solar roof structures can integrate with smart grid technology, allowing excess energy to be fed back into the grid. This integration facilitates efficient energy distribution and promotes grid stability.
3. Enhanced Energy Independence: By generating their own electricity through solar roof structures, industrial facilities can reduce their reliance on external energy sources. This independence offers long-term energy security and stability.
In conclusion, understanding solar roof structures is crucial for professionals in the industrial equipment and components industry, especially those dealing with fasteners and connectors for photovoltaic supports. This guide has provided valuable insights into the components of these structures, their benefits, and their role in the renewable energy sector. Embracing solar roof structures not only contributes to sustainability goals but also offers long-term cost savings and energy independence for industrial facilities.
---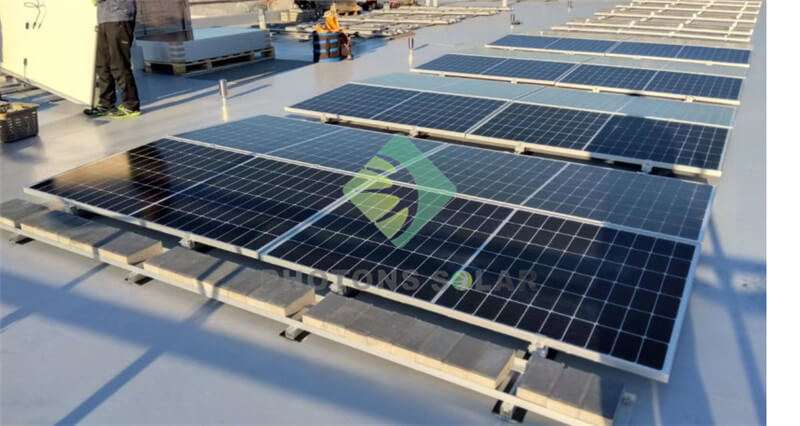 Title: Solar Earthing Systems: Safeguarding Your Solar Power Installations Introduction: In the realm of safety and protection, the implementation of effective earthing systems is paramount, especially in the field of solar power. This article delves into the significance of solar earthing systems, explaining how they ensure the safety of installations and provide protection against lightning stri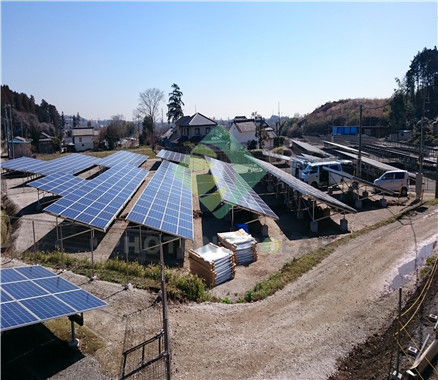 Table of Contents: 1. Introduction: Understanding the Significance of Solar Earthing Systems 2. The Basics of Solar Earthing Systems 3. How Solar Earthing Systems Enhance Safety 4. Protecting Against Lightning Strikes with Solar Earthing Systems 5. Choosing the Right Solar Earthing System for Your Installation 6. Installation Process and Best Practices 7. Maintenance and Inspection of Solar Earthi