Top 10 Benefits of Using Solar Roof Structures: Harnessing the Power of the Sun for a Sustainable Future
---
---
Table of Contents:
1. Introduction
2. Benefit 1: Lower Energy Costs
3. Benefit 2: Renewable and Clean Energy Source
4. Benefit 3: Reduced Carbon Footprint
5. Benefit 4: Financial Incentives and Tax Credits
6. Benefit 5: Increased Property Value
7. Benefit 6: Energy Independence
8. Benefit 7: Durability and Longevity
9. Benefit 8: Versatility and Adaptability
10. Benefit 9: Minimal Maintenance Required
11. Benefit 10: Contribution to a Sustainable Future
12. Frequently Asked Questions (FAQs)
13. Conclusion

1. Introduction

Solar roof structures have gained significant popularity in recent years due to their ability to harness the power of the sun and convert it into clean, renewable energy. As the world continues to seek sustainable alternatives to traditional energy sources, solar roof structures have emerged as a promising solution. In this article, we will delve into the top 10 benefits of using solar roof structures and explore how they can positively impact both individuals and the environment.

2. Benefit 1: Lower Energy Costs

One of the most appealing advantages of using solar roof structures is the substantial reduction in energy costs. By generating your own electricity from sunlight, you can significantly decrease your dependence on the grid and lower your monthly utility bills. The excess energy produced can even be sold back to the grid, resulting in potential financial gains.

3. Benefit 2: Renewable and Clean Energy Source

Solar energy is a renewable and clean source of power. Unlike fossil fuels, which contribute to air pollution and greenhouse gas emissions, solar energy does not release harmful pollutants into the environment. By using solar roof structures, you can actively contribute to reducing air pollution and combatting climate change.

4. Benefit 3: Reduced Carbon Footprint

Solar roof structures play a crucial role in reducing carbon emissions and combating global warming. By replacing traditional energy sources with solar power, you can significantly reduce your carbon footprint. This shift to clean energy helps mitigate the adverse effects of climate change and promotes a healthier and more sustainable future for generations to come.

5. Benefit 4: Financial Incentives and Tax Credits

Governments and local authorities often offer financial incentives and tax credits to encourage the adoption of solar energy systems. These incentives can help offset the initial installation costs and make solar roof structures more affordable for individuals and businesses. In some cases, the financial savings from these incentives can even result in a return on investment within a few years.

6. Benefit 5: Increased Property Value

Installing solar roof structures can significantly increase the value of your property. Potential homebuyers are increasingly attracted to properties equipped with renewable energy systems, as they offer long-term cost savings and environmental benefits. By incorporating solar roof structures, you can enhance the marketability and appeal of your property.

7. Benefit 6: Energy Independence

Solar roof structures provide energy independence by allowing individuals and businesses to generate their own electricity on-site. This independence from the grid reduces the risk of power outages and fluctuating energy prices. It also provides a reliable and consistent source of energy, ensuring uninterrupted power supply even during emergencies.

8. Benefit 7: Durability and Longevity

Solar roof structures are designed to withstand various weather conditions and have a long lifespan. Typically made of high-quality materials, such as tempered glass and durable frames, these structures can withstand hail, wind, and heavy snowfall. With proper maintenance, solar roof structures can last for several decades, providing a reliable and sustainable source of energy.

9. Benefit 8: Versatility and Adaptability

Solar roof structures are incredibly versatile and can be installed on various types of roofs, including flat and sloped roofs. They can also be integrated seamlessly with existing architectural designs, ensuring a visually appealing and aesthetically pleasing installation. Furthermore, solar roof structures can be adapted to different sizes and configurations, making them suitable for residential, commercial, and industrial applications.

10. Benefit 9: Minimal Maintenance Required

Solar roof structures generally require minimal maintenance. Regular cleaning of the solar panels and inspection of the system's components can help ensure optimal performance. Additionally, most reputable solar companies provide warranties and maintenance plans, offering peace of mind to users. With proper care, solar roof structures can operate efficiently for many years without significant maintenance costs.

11. Benefit 10: Contribution to a Sustainable Future

By embracing solar roof structures, you actively contribute to building a more sustainable future. Through the utilization of clean and renewable energy, you help reduce dependence on fossil fuels, promote environmental conservation, and combat climate change. Your decision to incorporate solar roof structures sets an example for others to follow, inspiring a collective effort towards a greener and more sustainable world.

12. Frequently Asked Questions (FAQs)
Q1: How much do solar roof structures cost?
Q2: Are solar roof structures suitable for all types of roofs?
Q3: How long do solar roof structures last?
Q4: Can solar roof structures work during cloudy or rainy days?
Q5: Are there any maintenance requirements for solar roof structures?
13. Conclusion

In conclusion, the use of solar roof structures offers numerous benefits that go beyond just cost savings. From lower energy costs and reduced carbon footprint to increased property value and energy independence, these innovative systems have the potential to revolutionize the way we generate and consume electricity. By embracing solar energy, we pave the way towards a more sustainable and environmentally conscious future. Invest in solar roof structures and join the renewable energy movement today.
---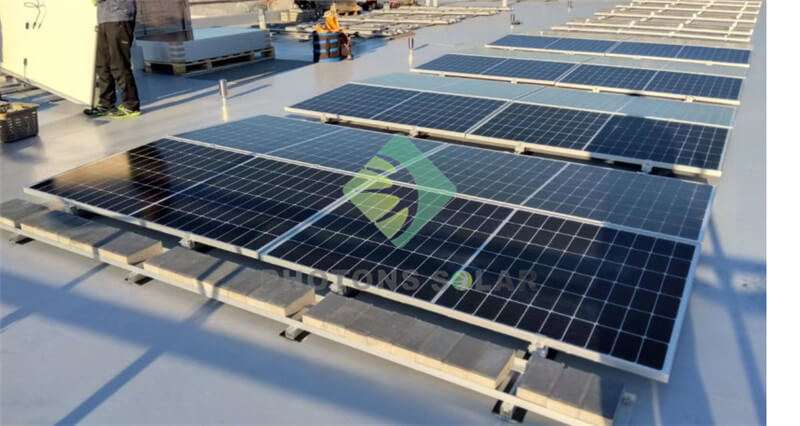 Title: Solar Earthing Systems: Safeguarding Your Solar Power Installations Introduction: In the realm of safety and protection, the implementation of effective earthing systems is paramount, especially in the field of solar power. This article delves into the significance of solar earthing systems, explaining how they ensure the safety of installations and provide protection against lightning stri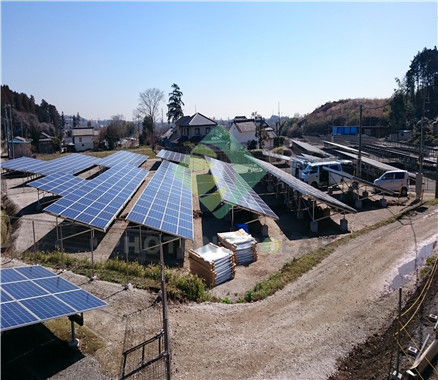 Table of Contents: 1. Introduction: Understanding the Significance of Solar Earthing Systems 2. The Basics of Solar Earthing Systems 3. How Solar Earthing Systems Enhance Safety 4. Protecting Against Lightning Strikes with Solar Earthing Systems 5. Choosing the Right Solar Earthing System for Your Installation 6. Installation Process and Best Practices 7. Maintenance and Inspection of Solar Earthi