Understanding Solar Roof Structures: A Guide to Photovoltaic Mounting Systems
---
---
Solar energy is rapidly gaining popularity as a sustainable and renewable source of power. One of the key components of solar panel installations is the solar roof structure, specifically designed to securely hold photovoltaic (PV) modules in place. In the industrial equipment and component industry, manufacturers specialize in producing reliable and durable solar roof structures, known as photovoltaic mounting systems.
These mounting systems play a pivotal role in the overall performance and longevity of a solar panel installation. They offer support, stability, and protection, ensuring that PV modules are safely positioned and properly oriented to maximize solar energy capture. Here, we delve into the key aspects of solar roof structures and photovoltaic mounting systems, shedding light on their importance and functionality.
1. Types of Solar Roof Structures:
- Ballasted Mounting Systems: These systems utilize the weight of the solar panels and ballasts to secure the PV modules to the roof. They are suitable for flat or low-slope roofs.
- Roof-Integrated Mounting Systems: These structures replace traditional roofing materials, seamlessly integrating solar panels into the roof's surface. They offer an aesthetically pleasing solution that blends with the overall building design.
- Sloped Roof Mounting Systems: Designed for pitched roofs, these structures provide adjustable angles for optimal solar energy capture.
2. Components of Photovoltaic Mounting Systems:
- Rails: Horizontal bars that support PV modules and enable their adjustment for proper alignment and tilt.
- Mounting Brackets: These secure the rails to the roof structure, ensuring stability and durability.
- Clamps: Used to fasten PV modules to the rails, clamps provide a secure grip without damaging the panels.
- Flashing: Sealing components that prevent water leaks and maintain the roof's integrity.
- Grounding Equipment: Essential for electrical safety, grounding equipment connects PV modules and the mounting system to the earth.
3. Benefits of High-Quality Solar Roof Structures:
- Enhanced Durability: Premium materials and robust designs ensure the longevity of the mounting system, reducing maintenance requirements.
- Optimal Performance: Adjustable angles and orientations enable the PV modules to capture sunlight more effectively, maximizing energy production.
- Roof Protection: Solar roof structures safeguard the roof from potential damage by providing a buffer against harsh weather conditions.
- Structural Integrity: Professionally engineered mounting systems distribute the weight of the PV modules evenly, preventing roof strain or damage.
- Aesthetics: Well-designed mounting systems seamlessly integrate with the building's architecture, enhancing its visual appeal.
Solar roof structures and photovoltaic mounting systems are essential components of a successful solar panel installation. Choosing the right system that suits your specific roof type and energy needs is crucial for long-term performance and sustainability. By investing in high-quality mounting systems, you can ensure the efficient utilization of solar energy while maintaining the integrity of your roof.

---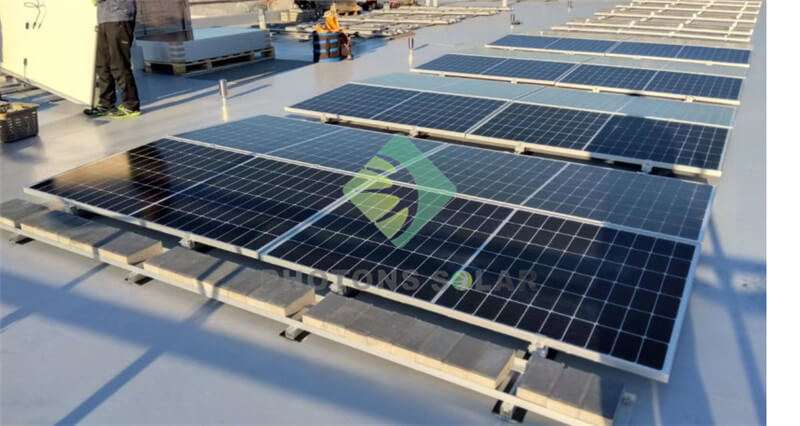 Title: Solar Earthing Systems: Safeguarding Your Solar Power Installations Introduction: In the realm of safety and protection, the implementation of effective earthing systems is paramount, especially in the field of solar power. This article delves into the significance of solar earthing systems, explaining how they ensure the safety of installations and provide protection against lightning stri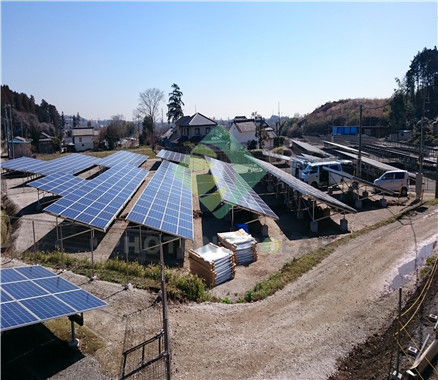 Table of Contents: 1. Introduction: Understanding the Significance of Solar Earthing Systems 2. The Basics of Solar Earthing Systems 3. How Solar Earthing Systems Enhance Safety 4. Protecting Against Lightning Strikes with Solar Earthing Systems 5. Choosing the Right Solar Earthing System for Your Installation 6. Installation Process and Best Practices 7. Maintenance and Inspection of Solar Earthi